Florida powerlifting meet results morgan
USA Powerlifting Florida
Posts about Powerlifting written by deusvoid and Doug. Raw Unity Meet, Tampa, FL Four West Virginia powerlifters set numerous West Virginia State records at a Doug Currence, Chris Asbury, Gil Schoolcraft and Morgan Elswick . In the bench press only team competition, Project Lift from North Carolina finished first. Sixteen-year-old Morgan Reynolds returned to the stage after capturing powerlifting gold and world Brixton's big brother, Tyler Maizels, set American records across the board in the Lake Buena Vista, FL Results - Rocky Mountain State Games. Print · Click HERE to Search For Powerlifting- Bench · Powerlifting- Full Meet · Racquetball · Rock Climbing.
Vanessa Moyers MIT — Linda Dinh MIT —, 2. Madison MIT —, 3.
Hernando County Girls Weightlifting Meet Results (thru 12-12)
Jenna Byrne ANC — Mikele Loffredo MIT —, 2. Mariella Haimes MIT —, 3. Angela Pickering ANC —, 4. Brianne Turncliff SPG — Gabriela Trujillo MIT —, 2. Abigail Williams MIT —, 3. Victoria Schnitchofer ANC —, 4. Mikeala Lischalk ANC — Alexis Thompson SPG — Sarah Boston MIT —, 2.
Payton Murchie MIT —, 3. Sheridan Overa SPG — Sarah Hanson MIT —, 2. Antonia Stavakis MIT — Tate ANC —, 2. Tayler Whalen SPG —, 3. Rossi ANC —, 4. Alexus Thompson MIT — Melanie Rivera SPG —, 2. Samantha Varga ANC —, 3. Jaime Raybuck ANC — Records — CentralSpringstead Danielle Dixon SS —, 2. Brandi Vedder WW —, 3.
Emma Jeffrey WW — Calleigh Brannan WW —, 2. Jasmyne Miffin WW — Karlee Pogue WW —, 2. Alexis Hobbs WW —, 2. Morgan Katocs WW —, 3. Sarah Grindrod SS — Jada Langley WW —, 2.
USA Powerlifting Florida
Isabella Kinley SS —, 3. Ashley Vasquez WW — Brooke Spaulding WW —, 2. Yvette Helm WW —, 3.
Elizabeth Knapp SS — Aaron Yeager SS —, 2. Hailey Barker WW —, 3.
British Powerlifting Union and Amateur British Powerlifting Union » News
Morgen Arey WW — Breanna Hartman WW —, 2. Ginette Corner SS —, 3. I telephoned the head honcho in a panic and the first words he said to me when he picked up were "Dont Painc"!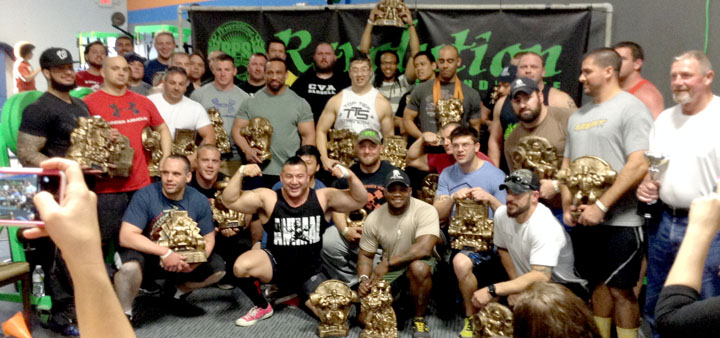 The figures I had given him the whole time and had hoped for were around How the hell, in the 3 weeks before the nationals were we going to be able to get excited and way too bouncy, angry, stressed, worried and plain terrified lifters through in 3 days in one area and make it feel effortless for them with the least stress.
Last year I had a grand plan - that the Nationals would be over 5 days, be absolutely lifter focused so every person felt like the entire competition was all about them and no one else. Then Bodypower asked if we would like to run the nationals there.
Well the area that was there to start with 10 years ago was tiiiiiiiiny, it had become an "elite" competition and when I started the federation in and was then offered Bodypower inat 3 weeks notice because the previous person running it pulled out at the last minute I knew I wanted to make it all about EVERY lifter of every level, so that people at the Expo could relate and see they could do it too and also progress from beginner to potentially skull crushing weights!
They gave us a bigger area and the story began there. Sport is not for the elite few - its for everyone at every stage of thier sporting career and this has to be respected, otherwise what the hell are we doing it for?
So from the feedback we had from last year - lifters needed a loo beside the comp area, they needed to be able to get out and in, the warm up area needed to be huge, in fact we needed double the size at a minimum and also be right beside a food area.
I floated it past a couple of people within the federation who were absolutely against it - but at the end of the day if the lifters are saying they want it then thats it. The people that offered to help when the announcement went out was incredible. I will never be able to say thank you properly to the degree it should be to all the referees, the help with sending the invitations, setting up the flight lists, extra announcers, table crew, weigh in staff, runners and getters, people you trust who can talk to the organisers because you cant leave the platform, coffee grabbers, records writer downers, and, the most important part - the spotters and loaders and the platform managers.
They were under immense pressure - I mean pivotal.
Lifting Database
The whole success of being able to get through people in one day on 2 platforms on the Saturday rested with those guys - loads in one day. The spotters have to be able to load and keep loading as well anticipate something going wrong but also not touch the bar - thats a fine line. We had the usual technical equipment issues, screens not working, no power, headsets needing changing and usually happened every morning so my heart was in my mouth every morning trying to get the AV guys to come and help us so we could start at 9am which was critical - and every time they appeared with a smile, fixed, added, changed and taped and all usually with a relaxed stroll and usually finishing with about 3 minutes to go!!
They always knew it would be fine - for me, I get incredibly stressed if things are not right and ready an hour before hand. I know there some jobsworth's on the Saturday NEC staff, not Bodypower not letting people in when they should have but I had no idea and when someone finally came to get me, it was the financial controller of Bodypower who happened to be standing close to the entrance who sorted it out for me in a matter of a minute - not his job but he stopped everything he was doing and dealt with it straight away.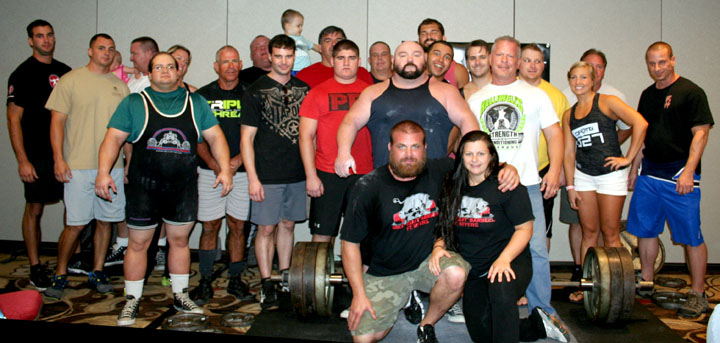 If the paperwork and lists and hotels and organising people and travel and timings and tickets and parking passes and all those things are not not done well in advance then it all happens last minute and thats when mistakes are made.
With this comp - one tiny error as the timing was to tight - could cost the lifters everything and make is a rubbish comp. I was up til 5am a couple of nights just working on it all. Kalle and I through the weekend were still up doing data input until midnight then up again before 6am and at the venue by 7am.
It didnt seem to matter how tired we were in the morning and the terrible anxiety of whether it was all going to fall apart - once the lifting started, the tiredness went, the Adrenalin soared and watching each person, especially being able to be there announcing, push to the limit to try and get a place at the AWPC and WPC worlds was just incredible. As the president and the founder of the federation, I have the privilege to know a lot of the stories behind the scenes.
The trials and tribulations for people and how hard each person has worked to try and get thier places on the world stage. It is a shame in the last year or so I havnt been able to have as much interaction as I would like due to my own personal work commitments and the fact the federation has grown so much BUT with every person that walked on that platform, me and probably every person that has ever competed, went with them through the lift.
Whether it was a 48kg woman pulling 80kg or a kg guy squatting